Are you seeking a WordPress plugin to keep track of your site's activity?
If numerous users login to your website, keeping an activity log allows you to keep track of all user activities.
We'll show you how to use the top WordPress activity log and tracking plugins in this article.
What Are the Benefits of Using a WordPress Activity Log and Tracking Plugin?
Using WordPress to keep an activity log allows you to track and monitor user actions on your site.
These plugins can also aid in the detection of questionable behaviours such as false user accounts, spam, and DDoS assaults.
So, let's have a look at some of the top WordPress activity tracking and log plugins.
1. WP Security Audit Log
WP Security Audit Log is a WordPress activity log and monitoring plugin with a lot of features. It allows you to keep track of who signed in and out of your website and monitor user sessions.
It has a detailed event view that displays each user's activity along with their IP address. You can also see the changes they make, such as new posts, pages, comments, media uploads, theme updates, plugins, and more.
This plugin also enables you to produce several types of reports for various actions, track them, and download them as needed. If you need an activity log plugin for regulatory compliance in your region, this is a good option.
Steps to install WP Security Audit Log –
The first step is to go to your WordPress admin area's Plugins » "Add New" page.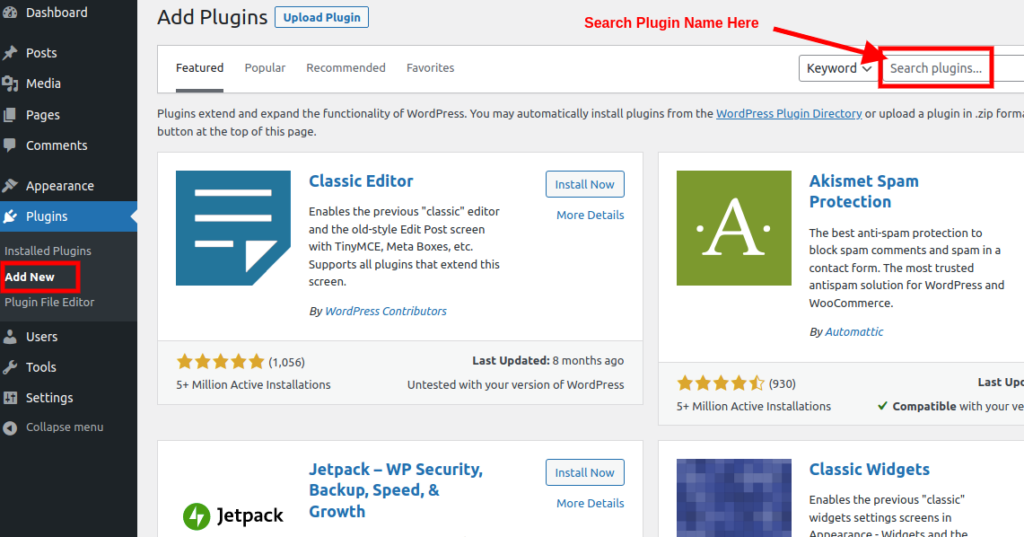 You'll see a screen similar to the one seen in the above screenshot. Type the plugin's name "WP Activity Log" to find it. Following that, you'll see a number of listings, such as the one below:
Next, we'll click the 'Install Now' button.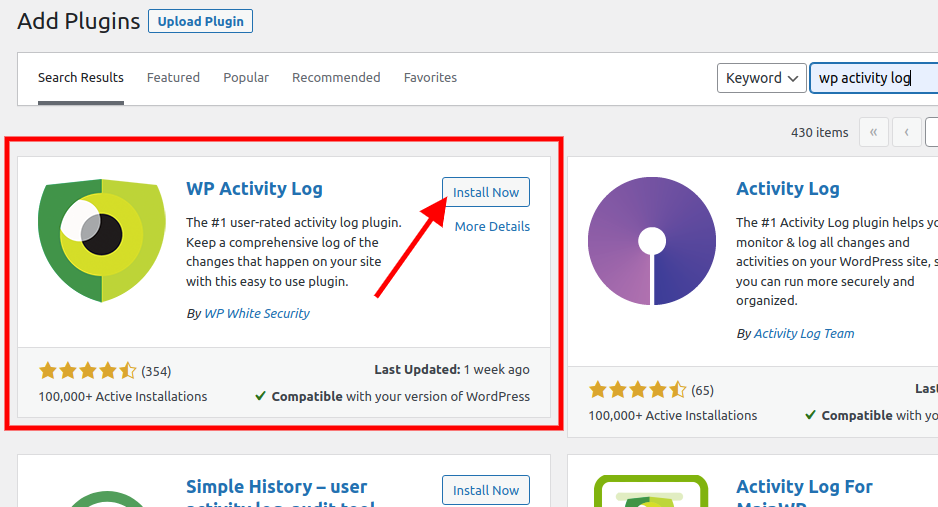 WordPress will now automatically download and install the plugin. After that, the 'Install Now' button will be replaced with the 'Activate' button.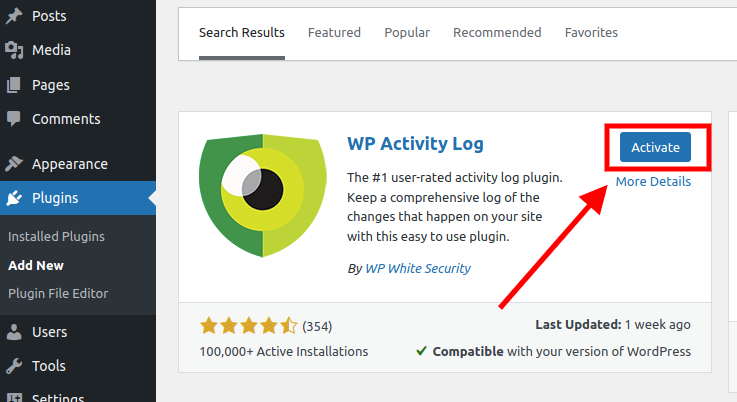 You can install a WordPress plugin on your site, but it won't work unless you activate it. So go ahead and activate that plugin on your WordPress site by clicking the activate button.
That's it, you've just finished installing your first WordPress plugin.