Salesforce has proven itself as an important platform in the constantly shifting field of customer relationship management. Knowing and implementing features like "Salesforce Permission Sets" is essential if you want to achieve the full potential of the system. In this following article, we will going to discuss about it.
What Permission Sets are in Salesforce?
Permission Set Definition
With the help of Salesforce Permission Sets, you can modify user permissions precisely without having to change their profiles. They are a series of options and permissions that can be given to individuals or organizations to provide them with particular access rights.
Key Differences Among Permission Sets and Profiles
It's necessary to understand the differences between Salesforce profiles and permission sets. User profiles, describe which objects and fields a user can access, are the starting point of user permissions. On the other hand, these permissions are augmented by permission sets. Permission Sets provide specific access to particular features or data records, whereas profiles provide the baseline access. This ability to adapt is most helpful when users with various responsibilities need to have varies permissions.
the section after this one, we'll go into more detail about creating and customizing permission sets.
Managing Permission Sets: Creating Them
Setting Permission Sets
Within Salesforce, creating permission sets is an easy procedure. By adjusting permissions in accordance with roles and responsibilities, you can make sure that each user has only the access they need.
Setting Up Permissions
Assigning your Permission Sets to users is the next step after configuring them. You may easily allocate Permission Sets to particular people or groups by using these step-by-step instructions.
How to create and customize permission sets in salesforce
1. Go to setup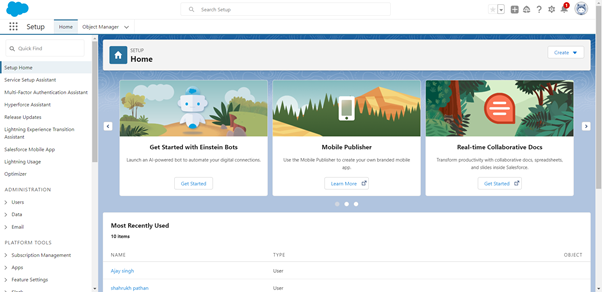 2. Enter "Permission Sets" in quick find box and open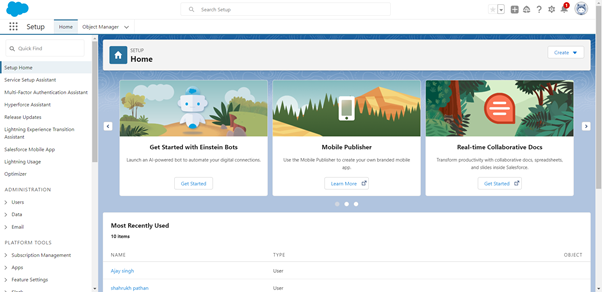 3. Create a new permission set and give it a label and description.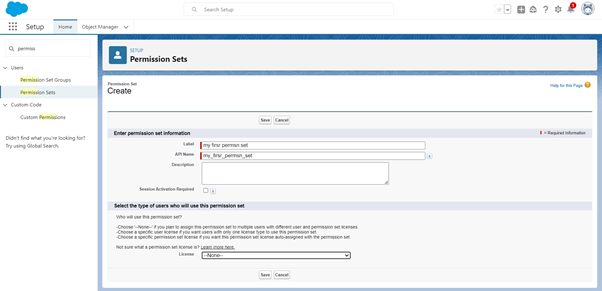 4. Give permissions like object field app and system permissions, and many more.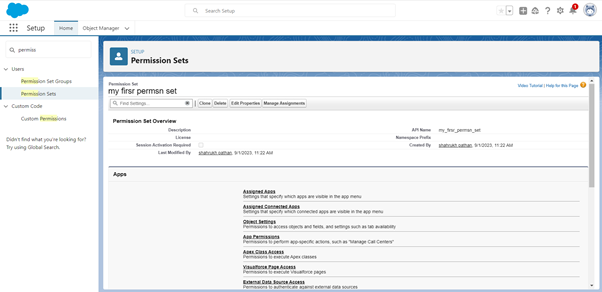 5. Save permission set.
How to add and modify permissions
Existing Permission Sets can be simply customized to meet the needs of your business. Simply customize the applicable Permission Set and add the required permissions if a user needs more permissions. This flexibility is an advantage when changing or updating user requirements.
How to assign permissions to users
1.go to setup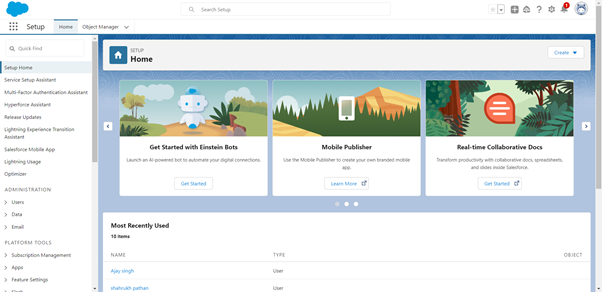 2.enter users open the user profile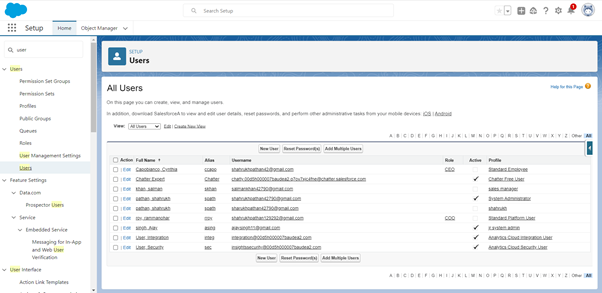 3. Scroll down to the permission set assignment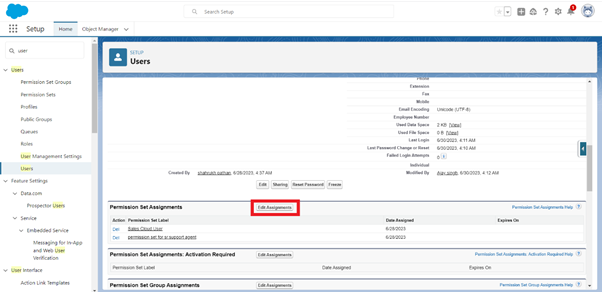 4. Click on edit and add the permission set which you want to assign to user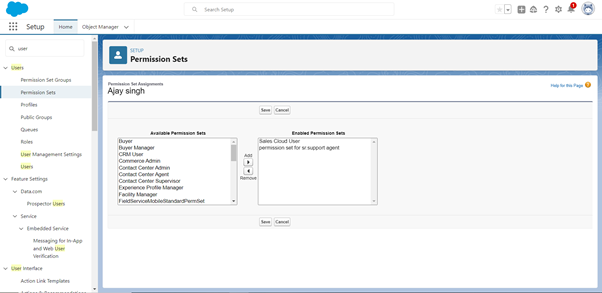 5.click save
Salesforce Permission Sets: Best Practices
Keep things simple
Simplicity is essential when creating Permission Sets. Permissions shouldn't be overly complicated because doing so can cause misunderstandings and mistakes. Limit the access you allow to what is required.
Review and Update Often
Salesforce Permission Sets should grow with your business. Review and update them frequently to reflect shifting roles and responsibilities.
Conclusion
For your Salesforce experience to be at its highest level, you must master permission sets. You may improve security, accelerate processes, and encourage your team by being aware of their significance, creating them wisely, and following best practices.
For More blogs like this, please click this link-https://plainsurf.com/blogs/