The core fundamentals of Salesforce's powerful Customer Relationship Management (CRM) system, known as objects, enable businesses to efficiently organize, manage, and use their data. The objects that make up Salesforce are the base for how data is saved and managed, from leads and accounts to custom entities. In this blog, we will explore the objects in Salesforce and how to customize them.
What are Objects?
In Salesforce, an object is essentially a database table that stores specific data. Whether the information is about customers, products, tasks, or any other element of your organization, objects act as containers for various kinds of data.
Standard vs. Custom Objects
To meet a variety of business purposes, Salesforce provides both standard and custom objects. Pre-built standard objects, such as "Accounts" and "Contacts," are essential to the functionality of Salesforce. On the other hand, by designing data structures that complement your organizational procedures, custom objects let you adapt Salesforce to your particular needs.
Standard Objects
Salesforce comes with multiple features that are considered standard. Account, Contact, Lead, and Opportunity are examples of common business objects. These items cannot be removed.
Custom Objects
You can develop custom objects to store data that is particular to your business or sector.
Creating and Customizing Objects
By creating a custom object, you can customize Salesforce to the particular requirements of your company. Following are the steps to create a custom object:
Step 1
Find and Click on "Setup" and search for "Object Manager" on the page.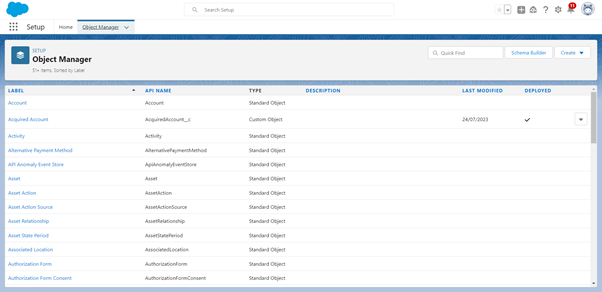 Step 2
Click on "Create" and select "Custom Object."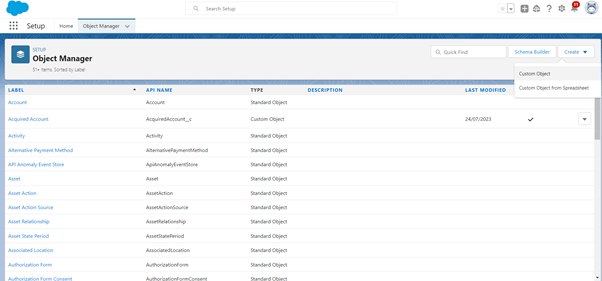 Step 3
Fill object fields such as label, plural label, and record name.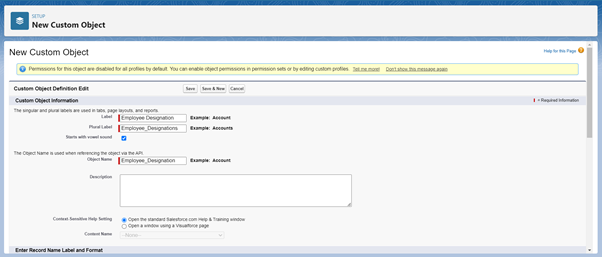 Step 4
Set up more options like record types and page layouts.
Record types
Page layout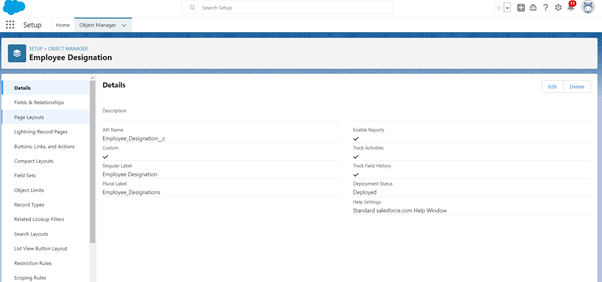 Step 5
Start adding custom fields after saving your new custom object.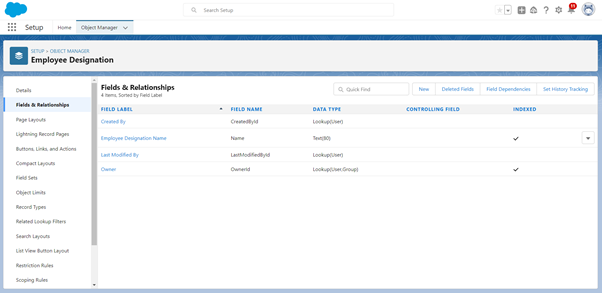 Summary,
As the crucial units for data organization within its powerful Customer Relationship Management (CRM) platform, "objects" are at the center of Salesforce. These objects represent a wide range of entities, from common ones like leads and accounts to ones that are specifically developed to meet particular business requirements.
To know more about Salesforce starts from this https://plainsurf.com/salesforce-crm-empowering-businesses-for-success/